About
Our view towards customers: Provide you the customer the very best services for the best price. Save additional money by taking other services with us. We have saved customers who switched to our service an average of 18% on their mowing services. We communicate with our clients as soon as possible with regards to any questions about their services. New potential clients can expect a return call within the hour that their message was received.
See our coupons page for special deals for new customers.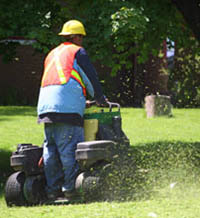 We hired Stu's to do our fall clean-up in November of 2014. We did receive three bids and Stu's beat the other businesses by $150.00. I came home from work that afternoon and was amazed at the transformation of my home. They did a great job.
I hired Stu's in 2004 for $38 a week, which was lower than many of the bids I received. In 2005, he upgraded his equipment and dropped my price to $36. In 2006, after adding another time-saving measure, he told me my price was dropping to $32. When gas prices reached $4 a gallon, Stu's did not raise my price. I received my agreement for 2011 and my price is still $32. If you are considering hiring a lawn service for your home who is both professional and fair, I highly
recommend Stu's.

After many years of poor service, broken promises and overcharges by other lawn services I finally found your company. My lawn looks great and best of all I am saving money. I was paying other companies $43 for unreliable service. I am now paying $32 with your company and getting much better service. I don't have to worry about my lawn anymore. I know your guys are going to come and take care of it. Saving the $44 per month is like getting a week free every month. Thank you Stu's!